A thing one often hears when being vegan and living on this planet is, "Ok, yeah, so maaaaybe you can be vegan and be healthy but there's no way you can be like, a top-performing athlete." Admittedly, ten or fifteen years ago, that argument made sense. Dr. Campbell, Dr. Esselstyn and others were out there preaching and showing their incredible clinical results with plant-based diets but there wasn't anybody at the top of the athletic world that was meat free. But it's 2019 and vegan pro athletes are everywhere, in a range of disciplines and I am going to make the prediction that it is on the cusp of exploding. Here is a list of our favorite, top-of-the-top plant-based athletes.
Chris Paul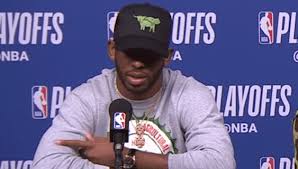 "34, recently turned plant-based, and feeling pretty damn good! Stay disciplined and take care of yourselves, it all starts here! #ESPNBody."
Chris Paul aka CP3 is one of the biggest names in the NBA and is an executive producer of Game Changers. He said he had been slowly shifting toward a plant based diet and went fully vegan in the spring of this year. He also, along with other NBA vegans DeAndre Jordan and Kyrie Irving, has invested in Beyond Meat. He was in the most recent ESPN body issue, showing that he hasn't withered away in a protein deficiency just yet.
Cam Newton
Yeah that's right, one of the NFL's most dynamic quarterbacks went from pescatarian to vegan earlier this year. He's still a very large man and as quick as ever, despite not having eaten red meat or chicken in a significant period of time. He's posted some of his workouts on Instagram, showing he can still move serious weight. At the start of the season, he said he "felt like a rookie again" but has since gotten injured, causing an explosion of articles to be written blaming his diet for his injury. Which is obviously ridiculous. In any given week of the NFL there are 30+ players suffering injuries. The articles the following week never say anything about their diets. It's football. The job is putting one's body on the line physically for a living. Injury is an unfortunate reality of the sport. We'll see what happens as the year progresses. Burnt Lentils and vegans everywhere are praying for a return to form.
Alex Morgan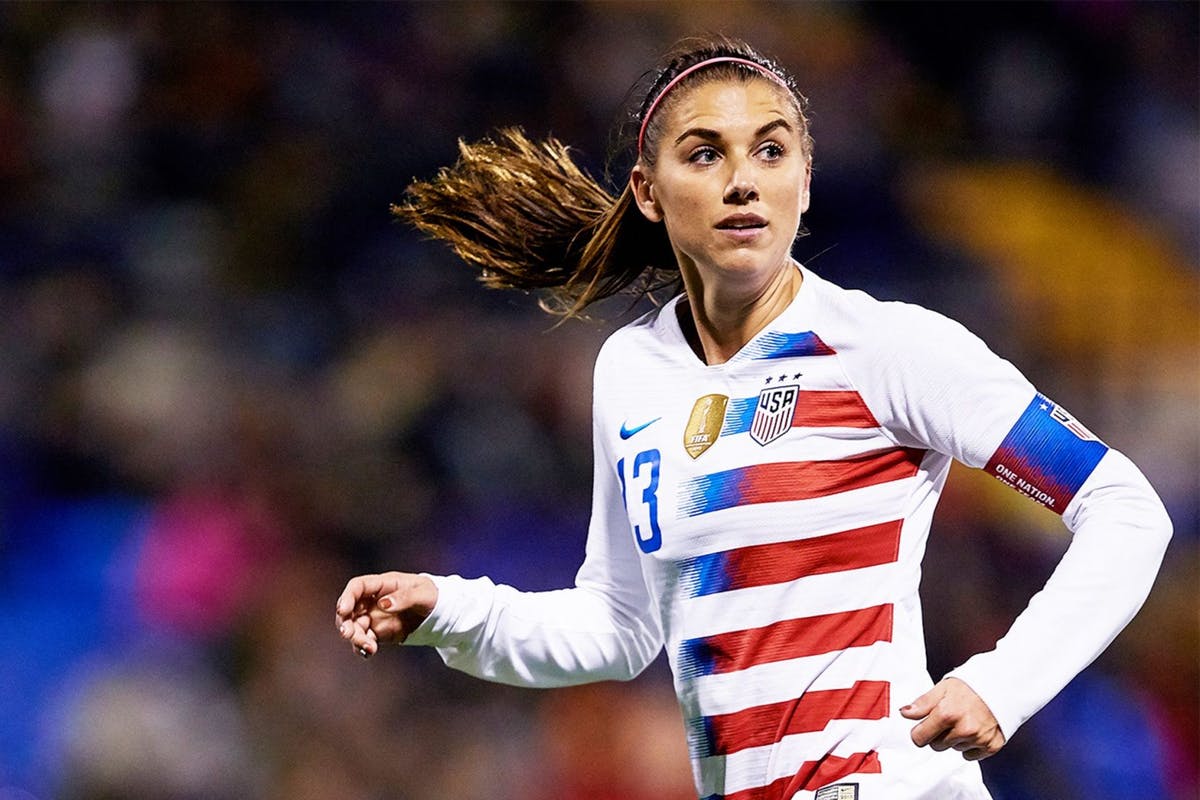 "It didn't feel fair to have a dog I adore, and yet eat meat all the time."
Alex Morgan is the incredibly dynamic co-captain of the US Women's Soccer Team, with two World Cup Titles and a gold medal under her belt. She famously scored five goals in a blowout win during the last tournament in France. She's been vegan for around two years, just did her second ESPN Body Issue and was recently named Peta's "Most Beautiful Celebrity." She's at the top her game, inspiring millions of fans and animal rights activists alike.
Lewis Hamilton
Lewis is breaking barriers all over the place. He's one of very few minorities in Formula 1 racing, he's taking his racing celebrity and shifted that into becoming a fashion icon, teaming with Tommy Hilfiger AND he doesn't eat meat. America isn't into Formula 1 but worldwide, this guy has serious recognition. He's dominated the circuit for the last few years, has emerged as the most famous face in racing and is one of the most influential vegans out there. He recently opened a plant-based restaurant called Neat Burger in London that is set to be a chain throughout the UK soon. In business, fashion, food and sports, Hamilton is killing it and I'm excited to see what his next move is.
The Serbian tennis star is ranked number one in the world and has 16 Grand Slam Singles titles to his name, behind only Nadal and Federer. Djokovic doesn't like being labeled a vegan and is always quick to say he simply 'eats a plant based diet.' But, he has opened a vegan restaurant with his wife in Monte Carlo and was also an executive producer of Game Changers, showing he's pretty serious about the plant-based lifestyle.
That's the list at this point but like I said before, after this movie comes out, I think there will be more athletes giving it a try. Peak performers are always searching for an edge. A vegan diet, for some, may be that edge.